Windows 11 is Microsoft's latest operating system. Windows 11 upgrade options for any device running Windows 10, and it offers new features not found in its predecessor.
Windows 11 brings a major redesign to the Windows user interface, based on the previously proposed idea of Windows 10X. This includes a redesigned Start menu, two separate panels for "Live tiles" and "Widgets", the ability to create tiled sets of windows that can be restored on command via their groupings on the taskbar, as well as new features inherited from Xbox Series X and Series S such as Auto HDR and DirectStorage compatible hardware.
Internet Explorer (IE) is replaced by the Chromium-based Microsoft Edge as the default in this version of Windows, while Microsoft Teams is integrated into the Windows UI. Microsoft also plans to allow more flexibility in software available through its store and to enable Android apps on Windows 11, including opening its App store to developers of these apps.
What are Windows 11 new features? Here's everything you need to know.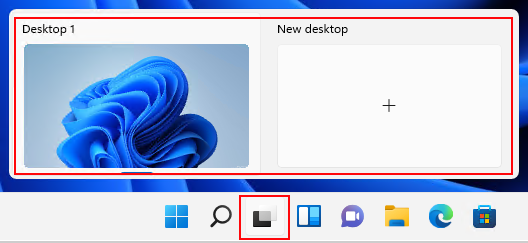 1. Easier access to new and already used services
Microsoft 365 for desktop is a cloud-based operating system that allows customers to use their operating system like a virtual machine from any internet-connected device. They can even configure the operating system to start and stop with your device but retain its memory.
Sign into your Microsoft account. Then, click on the app that appears in the taskbar. If you don't have a personal Microsoft account, create one via your email address or the organization's site. Finally, select your friends, family members, or co-workers to start a call with them right away!
The Microsoft team will provide a version of the app for individual accounts. For business accounts, you'll need to deploy it by applying MDM policy, such as Endpoint Manager, in order to manage it on a company-wide level and add more security features.
2. Security and scanning
With the Windows 11 operating system, Microsoft has made it easier than ever for people who are upgrading from Windows 10 to Windows 11 to do so without any problems. The company has done this by providing security and safety features like application security,OS security, and user & identity protection. 
Windows Family of Security (WFS)
The Windows Security app is an easy-to-use tool that combines all of your security needs in one place. If you want malware protection, a firewall, and network protection, it's all right there.
Windows Security baselines
One of the best ways to secure your devices is to set a security baseline. By default, security baselines include a lot of great features. They're pre-configured, so you won't have to spend hours configuring your settings.
• Microsoft Defender Antivirus
Windows Defender Antivirus will protect your devices with strong security. Plus, if you have Microsoft's newest Endpoint Protection, it can create policies based on the levels found in the newest version of Windows Defender for Endpoint.